Join us for the Midweek Market at the Dimond Center! August 15 from 10am-4pm. Ready to make your shopping list? This week's market is five farms strong, here's a sneak preview!

TWO SISTERS Farm will be here with a new crop of blue, red, and Yukon gold potatoes. They'll also have Wende's Raspberry and Strawberry Rhubarb jam, English cucumber pickles and beautiful jarred vegetables.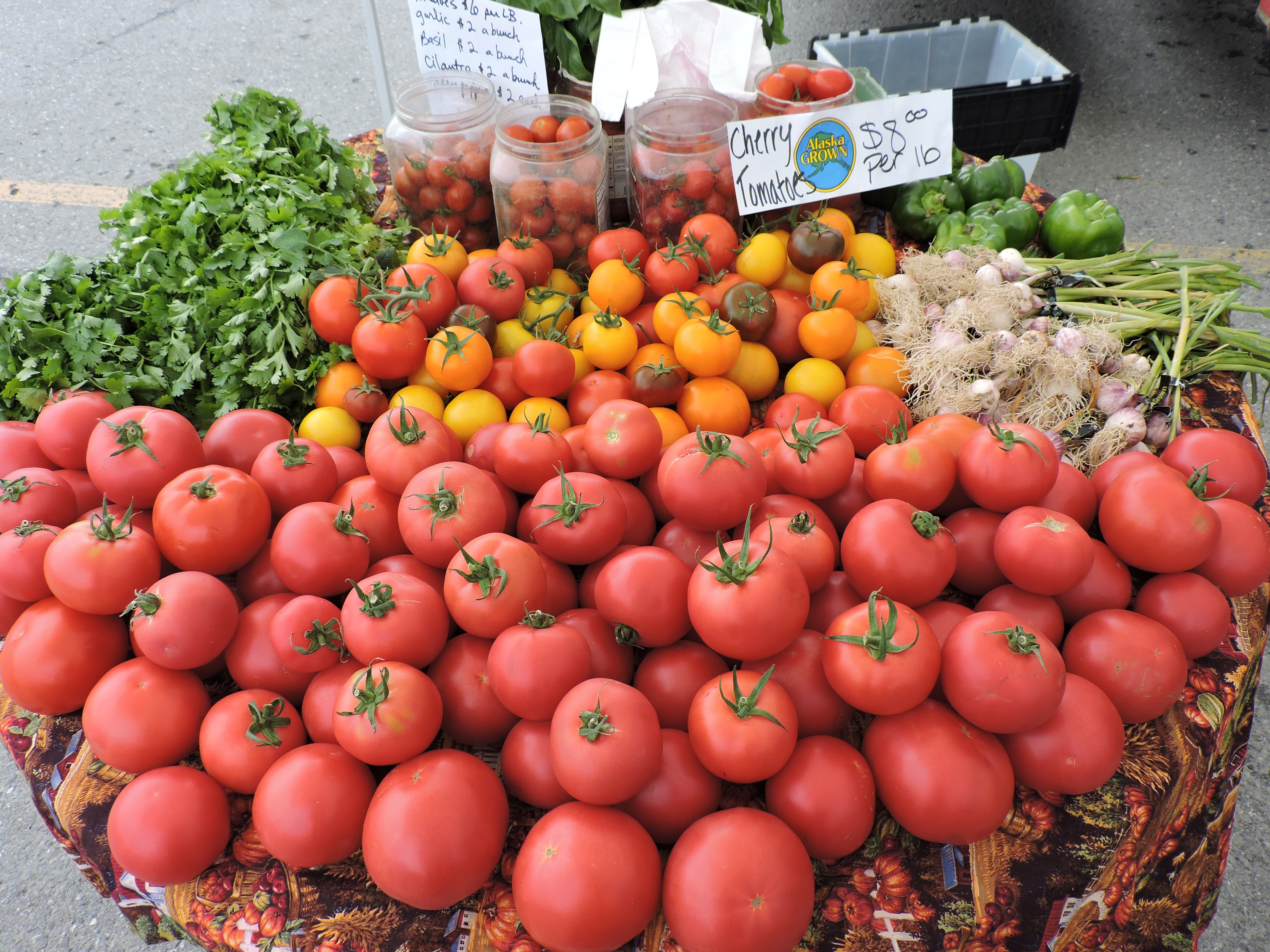 ARCTIC WONDER Marketplace is bringing their abundance of amazing tomatoes! Red, green and cherry tomatoes are coming in hot, plus cabbage, lettuce, zucchini, and cucumbers.

STOCKWELL Farm will be at the market with six kinds of lettuce, kohlrabi, three kinds of zucchini, strawberries, potatoes, green onions, and carrots.

EARTHWORKS FARM will be on hand with two kinds of radish, curly kale, beet greens, broccolini, and their full line of Abeille Alaska Beeswax & Honey cosmetics products.
GLACIER VALLEY FARM is bringing new potatoes, greenhouse tomatoes, caseloads of zucchini, and the sweetest English cucumbers in all the land.
Please follow and like us: